Explore the Ocean
[ Home ] [ Student ] [ Teacher ] [ Librarian ] [ Trainings.htm ]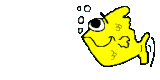 Explore the Ocean!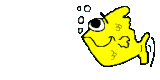 "The offshore ocean area under U.S. jurisdiction is larger than our land mass, and teems with plant and animal life, mineral resources, commerce, trade, and energy sources." Tom Allen, Congressman.
The Oceanography site from the US Office of Naval Research includes information on currents tides and waves, ocean habitats, water and more. Each section contains a short online quiz.
Ocean Planet is a Smithsonian Institution electronic exhibit where you can learn about ocean currents, newly discovered sea creatures, people whose lives are shaped by the sea, and more. After entering the Exhibit, click on Topic Outline to find topics.
Oceans Alive! It offers information about whales, seals, kelp, and more.
Monterey Bay, from National Geographic, allows students to explore the kelp forest in a virtual submersible dive and view the plants and animals of the Monterey Bay National Marine Sanctuary.
Into the Abyss is a Web site that accompanies a NOVA special from PBS. It features images of deep-sea hydrothermal vents and information about the people and technology used to explore them.
About Water Levels, Tides & Currents from NOAA, is a detailed explanation of tidal analysis and tidal prediction.
Coral Reefs, from the Florida Keys National Marine Sanctuary, teaches about the coral reef ecosystem.
Secrets of the Ocean Realm provides information about many sea creatures that were featured in a PBS special of the same name.
Marine Life Profiles highlights plants and animals of the Pacific, from the Waikiki Aquarium.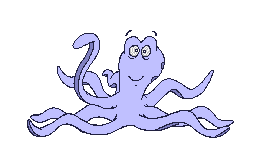 Is There Kelp in Your Cupboard? Can you find 11 items on the grid that are made with sea kelp?
Student's Sea of Knowledge Sponsored by the Naval Meteorology and Oceanography Command of the United States Navy. Scroll down to "Ocean Quest"
Office of Naval Research Site includes information on habitats, ocean life, ocean water, research vessels, and ocean regions.
Sea and Sky – Sea Links Collection of links on marine life, marine research, shells, shipwrecks and treasure, and marine conservation.
Wonders of the Sea Information on marine life. Great pictures!
Exploring the Deep Ocean Floor From USGS comes photos from the deep as well as information on the plants and animals found there.
What's It Like Where You Live? Click on Temperate Oceans and Tropical Oceans for lots of great information from the Missouri Botanical Gardens.
Ocean World Click on one of the 11 topics for information from Texas A & M University.
---
Created by Linda DeVore
Last Updated Wednesday, October 13, 2010