Ancient China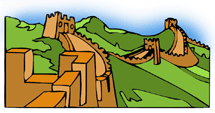 Daily Life in Ancient China Include information on the dynasties, the religions, festivals, dragon lore, and the daily life of an average citizen in each of the dynasties.
ABC's of China Collection of information on China listed alphabetically. Click on letter of the alphabet for more information on the topic listed.
Secrets of the Lost Chinese Empire Information on Buddhism, Great Wall of China, tea, inventions, and terra cotta soldiers.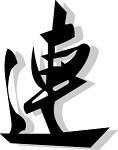 The Silk Road Foundation This site has a large table of contents that includes a chronology (timeline) of Chinese history – click on timeline and then click on Silk Road; click on Culture and then click on Sports/Games for games that were played in Ancient China; click on Travel and then click on buttons for famous sites in China; and click on Maps for trade routes, and the route traveled by Marco Polo.
China the Beautiful Here you will find information on the Chinese New Year, Chinese calligraphy, paintings, and festival days.
The Forbidden City : A Virtual Tour
The History of Tai Chi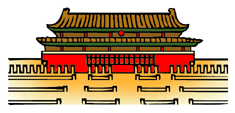 ---
Created by Linda DeVore
Last Updated Sunday, October 17, 2010